From records that we've had on repeat till our ears bled to custom guitar cabinets that all coffee nerds will love, these are the things we can't get enough of.

No, it's not a Hanson reunion
Greta van Fleet is the band that made 2017 suck a lot less. Lead by three brothers and a bass player, all of whom are about 12 years old and sound like they've been killing it on stage for decades.
If you haven't heard their album From the Fires, do yourself a favor, drop everything (unless you're holding a newborn) and listen to Greta, stat. Eff the naysayers who complain they sound too much like Led Zep...like that was ever a bad thing?
We salute you, Josh, Jake, Sam, and Danny, for delivering the ultimate proof that rock isn't dead. 
With cabs like this, who needs a girlfriend?
From vintage to modern grind, the baristas at Coffee Custom Cabs have easily become the cream of the crop when it comes to cabs cooler than beans.
Ok, enough coffee related puns. Do your tone a favor, these flamethrowers disguised as elaborate pieces of furniture are the cat's pajamas. You'll thank us later.

Keep it chilled, malchik.
We stumbled upon Andrey and his Relic Depot by complete coincidence on Reverb.com while looking for well-kept gear secrets of the East and decided to break the piggy bank on a Snakehead Esquire just for kicks.
Ever since it's arrived it's been hard to put down - and to tear our eyes away from the original 50s Dupont paintjob. By the way, this beast is custom made down to the hardware from the looks of it. Be sure to check out Relic Depot's Instagram to get an idea of what you've been missing!
A bit of a step up from the instant ramen we ate in college
Serving the ultimate soul food of Japan, Slurp is the spot for all lovers of fancy threads of delicious gluten. Made in house and swimming in rich, savory broth, these bowls are to die for. Everything at Slurp is made from scratch in house and served in a 100% pretense-free space.
Says David Karon: "I stopped at Slurp when catching Metallica's Copenhagen show in September. The tonal qualities of my slupring resonated through my soul. I haven't been the same ever since.
Jaw-droppingly good
Oh boy, has it really been 15 years? *pops a human growth hormone pill*
Anyways, this crumbling wall of sound of pure break-of-the-century no wave tinged post hardcore makes us feel like we skipped class just yesterday. High school sweethearts Glassjaw never sounded this massive.
Especially those drums, man, those drums! And that bass! And, um, everything else.
Any ghoulish resemblance is purely incidental
Indulge us a little and let us blow our own horn here. Yes, we made our first-ever coffee last Halloween! Created in collaboration with the wonderful gentlewomen and men of Dark Matter, Chicago's most evil roaster, Ghoul Screamer coffee is our homage to our crew's rampant caffeine addiction.
Tasting not of sepulchral fumes as the name suggests (gross) but of apricot, praline, and mulling spice. Drink up, bitches.
Art, and stuff.
Royal Blood killed it with their second album, showing that you don't need much to make kickass music: a vocalist and bass player in one, plus a drummer whose superpowers are apparently stored in the hat he never takes off. Hook, Line & Sinker is a ridiculously addictive tune.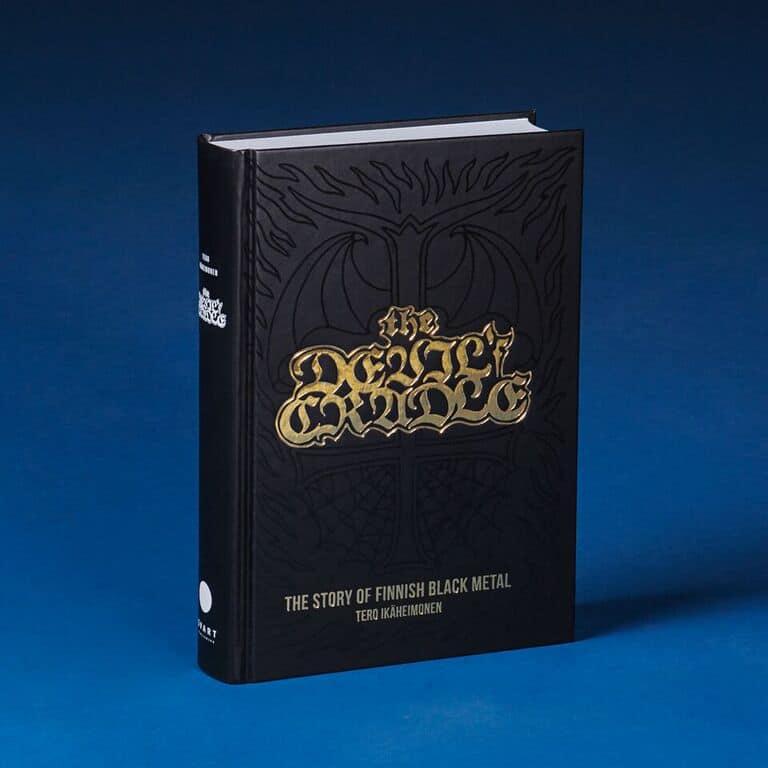 To be read out loud at midnight on a cemetary. What could go wrong?
Unveiling everything you've ever wanted to know about Finnish Black Metal but were afraid to ask, this 550+ pages long book is what your life has been missing. It delves into the Finnish black metal heritage, and it delves deep, including obscure facts about bands you've never heard of, but that helped shape everybody's favorite genre.  
Tero Ikäheimonen created a truly seminal work including interviews with artists and hilarious stories about bands faking sick leave from school to record an album. A must read!
That gold on black is just so...regal
Joshua at Snouse Electric Co. released the updated Black Box Overdrive 2 first thing in 2017 and completely blew our minds with this bottomless treasure trove of versatile Breaker tones. Our hats off to you, sir!
There's something magical about a company so dedicated to a single circuit design that they basically don't put out anything else. Did we mention it also stacks like heaven? Just stick the Scuzz Box in front, Ghoul JR in the back and party on, Garth.
Your turn: what good stuff kept you going through the dark days of 2017?